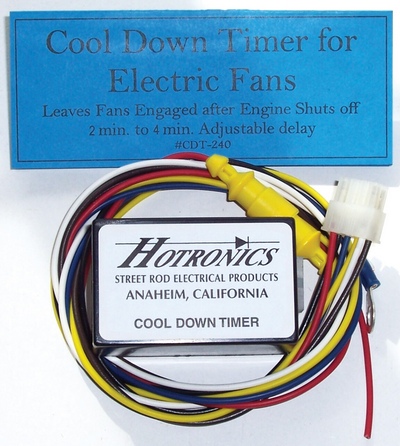 After-run Cool Down Delay Timer for Electric Fans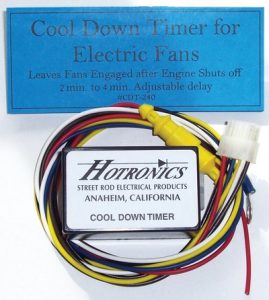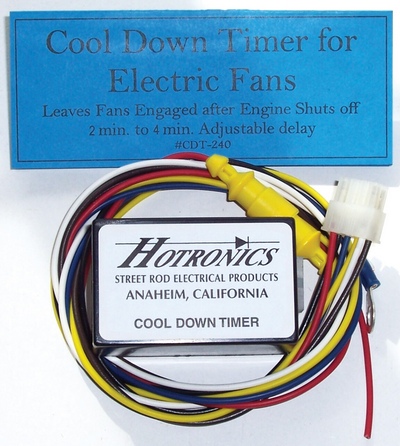 Keeps electric fan engaged after key is turned off.
Adjustable run times 2 min. to 4-1/2 min max.
Companion part to the Hotronics Switch kit for elec. fans
Removes heat soak from engine and radiator while stopped
Built-in optional features allow simple re-triggers or over-ride should manual control be desired.
Delay run time adjusts with small screw driver through hole in end of box.
Bundle and SAVE! Thinking of ordering a quantity or multiple products? Give us a call or email your request and we can save on the shipping/handling charges.
714-971-8543 or Email Us Here.